Council Starter Pack | Dorset Council and BCP Council
Regular price

Sale price

£50.00 GBP

Unit price

per
A starter pack for Bournemouth, Christchurch, Poole and Dorset residents containing:
2 x Baba + Boo pocket nappies
1 x Close Pop in velcro nappy
1 x LittleLamb Bamboo nappy (Size 2)
1 x LittleLamb Wrap (Size 2)
Prints and colours will be selected for you according to what is available.  Please allow up to two weeks for dispatch.
Ordering a council pack?  Why not pick up a couple of packs of wipes and a wet bag to complete your nappy kit ☺️
**Please note you must send a valid Council voucher to charlotte@lbndorset.com in order to be eligible for this pack.  Packs will not be sent out until your voucher has been received and validated.**
How to order:
Order a council voucher from your local council
Once you have the voucher from the Council please use the code DORSET if you are a Dorset resident or BCP if you are a Bournemouth / Christchurch / Poole resident.  This will deduct £50 on checkout making the pack free to you. All you need to pay for is postage or you can choose to collect from the shop at no extra charge.
If choosing to collect, please check our current opening times. You will be able to choose your prints from what is available in store on the day you arrive 😊 
Share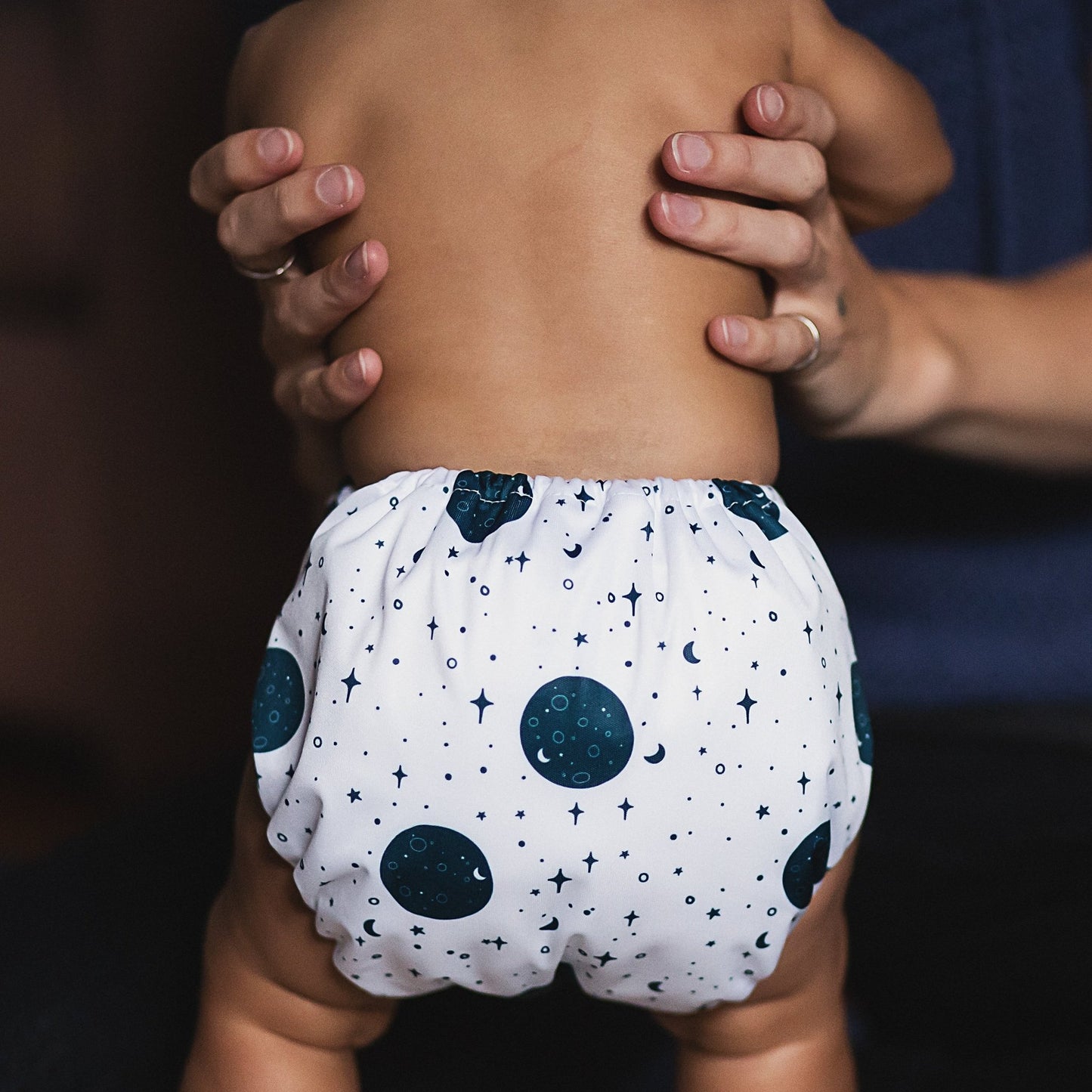 Starter pack
Wonderful choice of nappy designs. Great quality. Helpful information on collection. Thank you
Brilliant
Absolutely brilliant. We are so pleased with our nappies. Thank you so much for being a part of this scheme and for offering such quality nappy choices.
Top quality products thank you council
We ordered the council pack after a friend at work mentioned it and I'm so glad we did
They arrived really quickly and the nappies and boosters that arrived are incredible quality and we can't wait for our baby to arrive to actually use them
I'm also so thankful for the information leaflet we got to get us going
Great starter pack
This is a great starter pack containing different styles of cloth nappies and an information leaflet, so you can get to grips with what works for you. I went in to pick it up and got to pick the designs I liked and ask some questions. I look forward to popping back in for more once baby is here and I've got the hang of it. Great scheme and service l.Thank you.
Converted
I found out about this scheme through an email sent by the council. I always wanted to try reusable nappies with my first born but thought it would be too difficult. Now as a more experienced Mother I thought it would be good to give it a go. I now wish I had taken the plunge and done it with my first as it is easy once you get into a routine of washing. The products are lovely and so soft and comfy for babies bum. I haven't got the hang of overnight wear yet as one nappy does not last the night so I am still using disposable but as the council email said even if you use one reusable a day over the course of a year you are saving 365 nappies from going to landfill.