Pop-in Single Printed Nappy
Regular price

Sale price

£21.45 GBP

Unit price

per
Thousands of parents have chosen to Pop-in rather than dispose with the UK's favourite reusable nappy brand.
Pop-in is as simple with your newborn as it is with your toddler thanks to the one size fit from birth to potty. Our unique all in two (AI2) design gives parents flexible absorbency and quicker drying times without compromising on quick one-step changes, just like a disposable. Our hook and loop fastening, and stretchy tabs make change times a doddle and ensure a snug, soft fit around baby every time.
Pop-in is designed to provide the ultimate in reliability and protection both day and night, thanks to our renowned double leg gusset and thirsty bamboo soakers and boosters which are up to 4 times more absorbent than cotton alone and soft and gentle against babies delicate skin. Our super slim daytime nappy quickly converts for dream filled nights with our specially designed night time booster (*sold separately), this clever booster adds in the extra absorbency needed to last overnight once they are sleeping through!
Unlike other nappies, Pop-in has a clever absorbent core in the waterproof outer shell which helps hold the wetness in the middle of the nappy reducing compression and leaking and allowing you a little longer between changes times when needed!
Our gorgeous Puffin print uses our brand new bio laminate, this material is a another first for Pop-in, unlike standard TPU it uses 20-30% renewable plant based ingredients which helps to conserve precious non-renewable energy sources and reduce green house emissions. (*for more information see our materials section.) Materials are important to us and we don't believe nappies should cost the Earth, so now when you Pop-in as well as diverting nappies from landfill you will also be diverting plastic bottles as our new waterproof laminate is made from 100% recycled plastic.
This is a new gen V2 nappy and is not compatible with previous versions of the Pop-in.  
* Pop-in reusable nappies are from birth to potty, the nappy grows with baby from 7 lbs or 3.18 kg - 35lbs or 16kg
* V2 reusable nappies are sizeless - adjust using poppers on front so one size fits most
* Soft elasticated waistline and easy aplix fastening for quick one step changes
* Double leg gusset to protect against leaks at any size or age
* Removable soaker and booster for variable absorbency and faster drying
* Easy to care for, no soaking, simply wash on a 60 degree wash (inner may be occasionally tumble dried if necessary)
* Bamboo is antibacterial, breathable and incredibly absorbent
* Pop-in new gen V2 nappies are not compatible with previous versions of the Pop-in
View more from Close
View all Nappies
About Loving by Nature
Share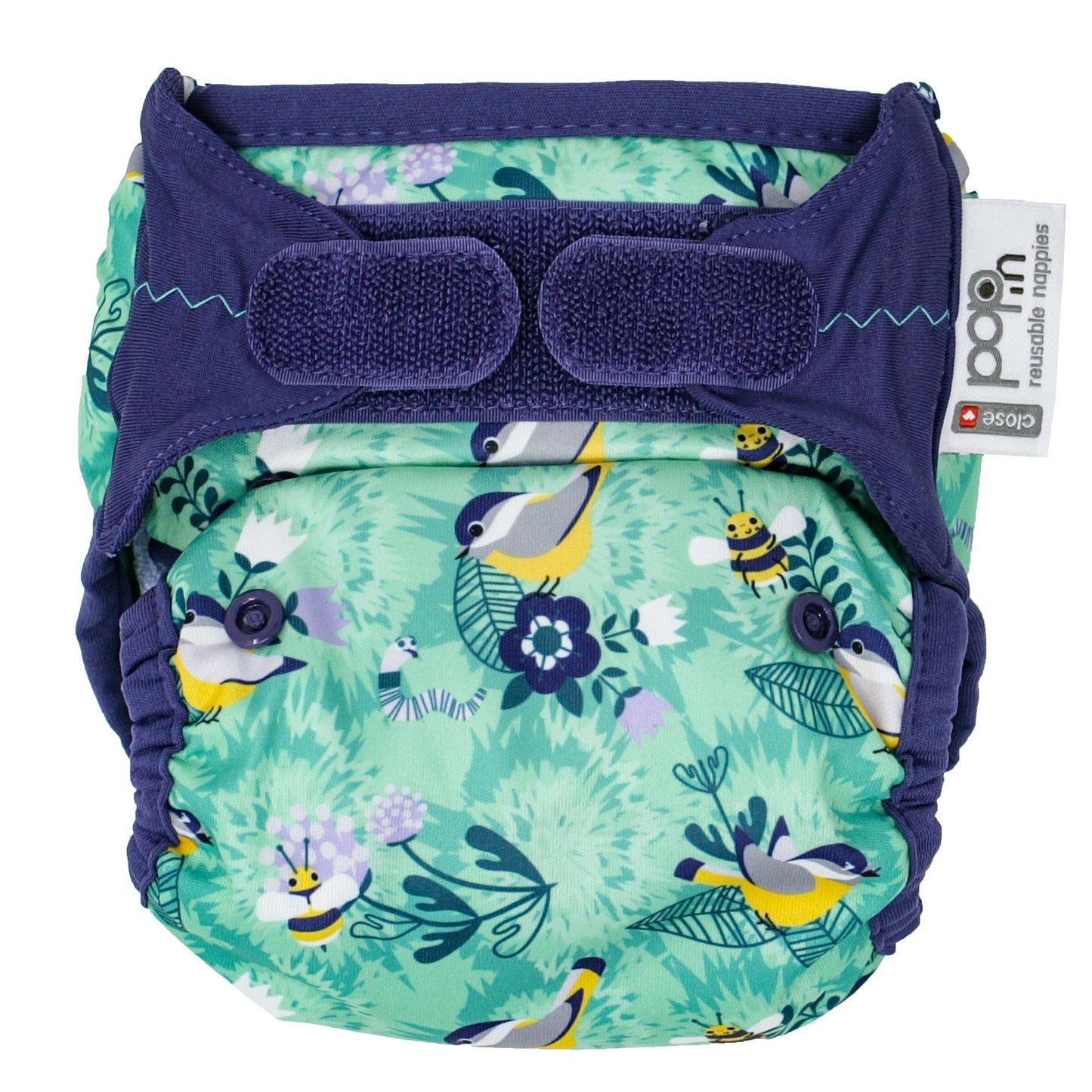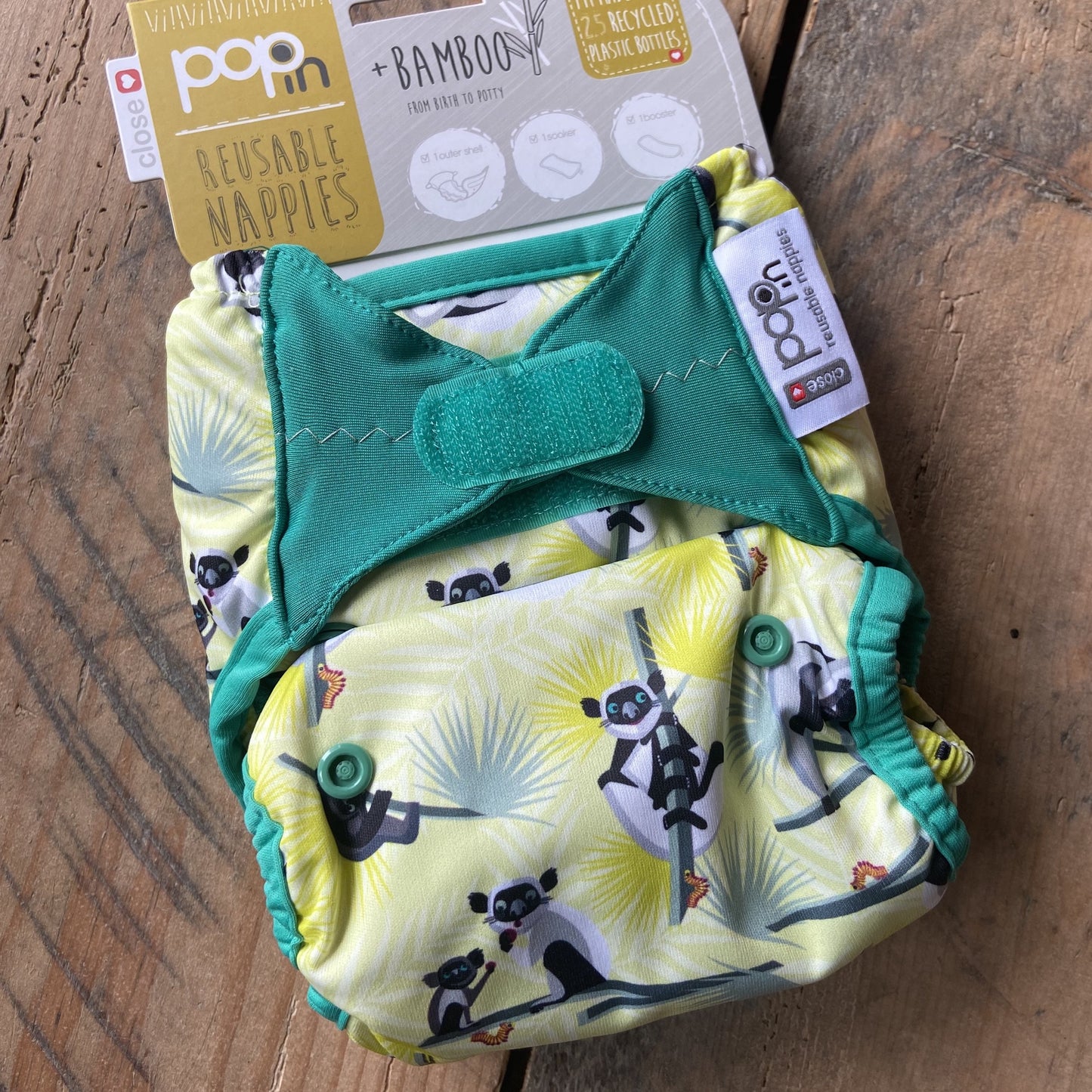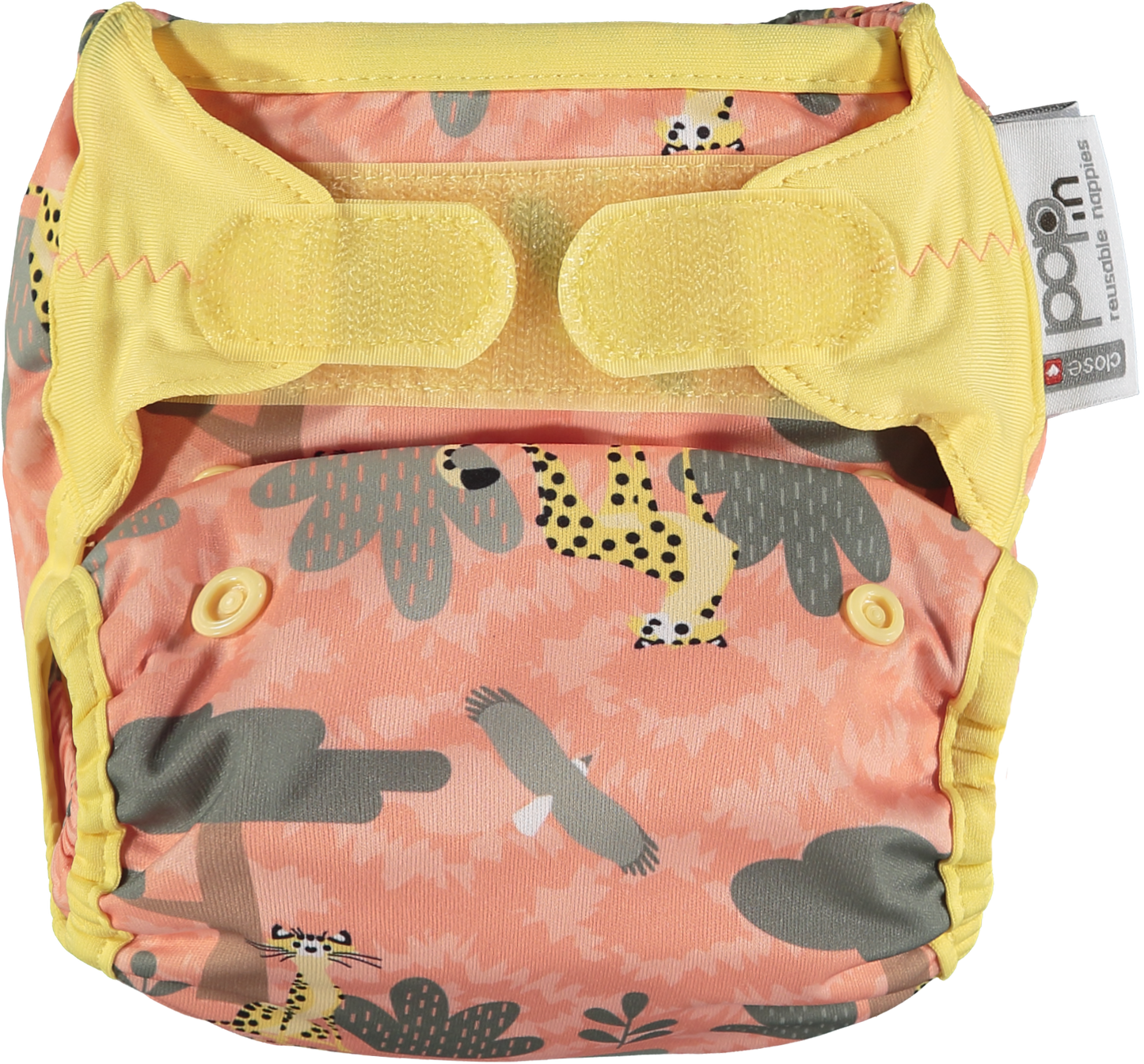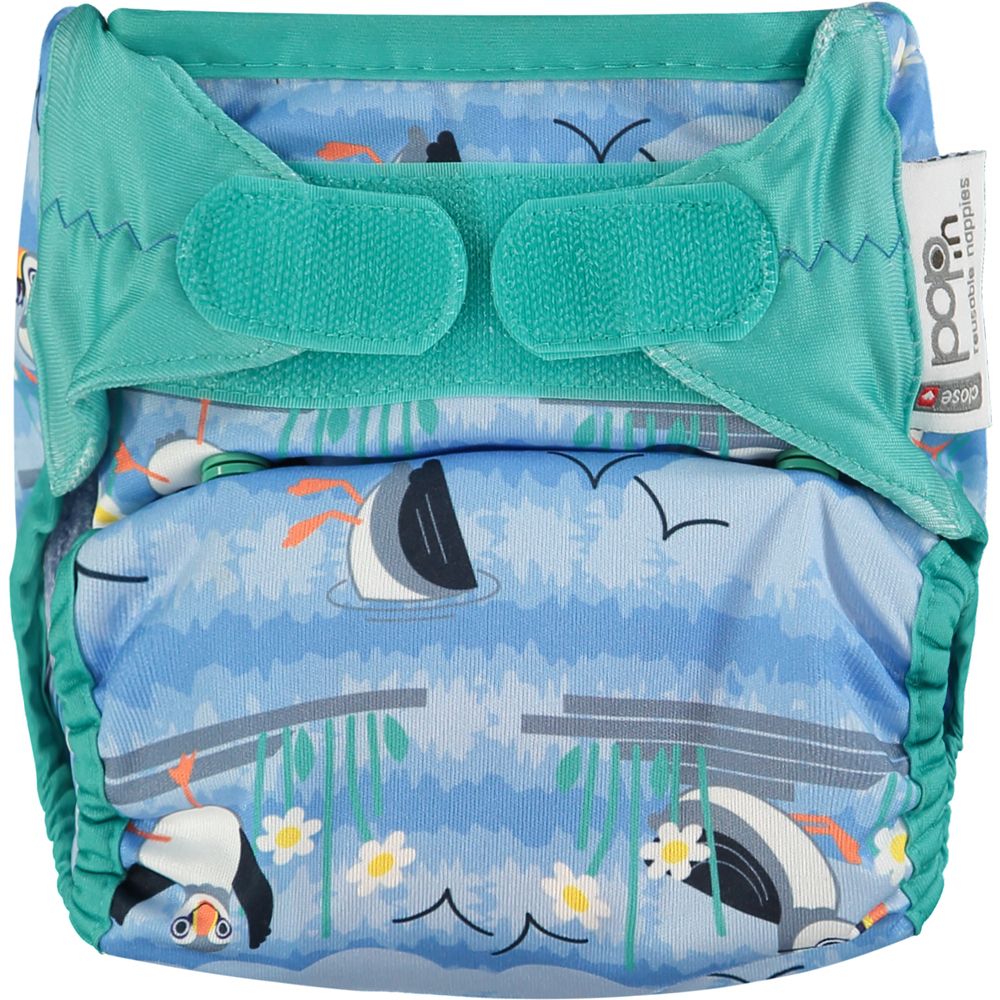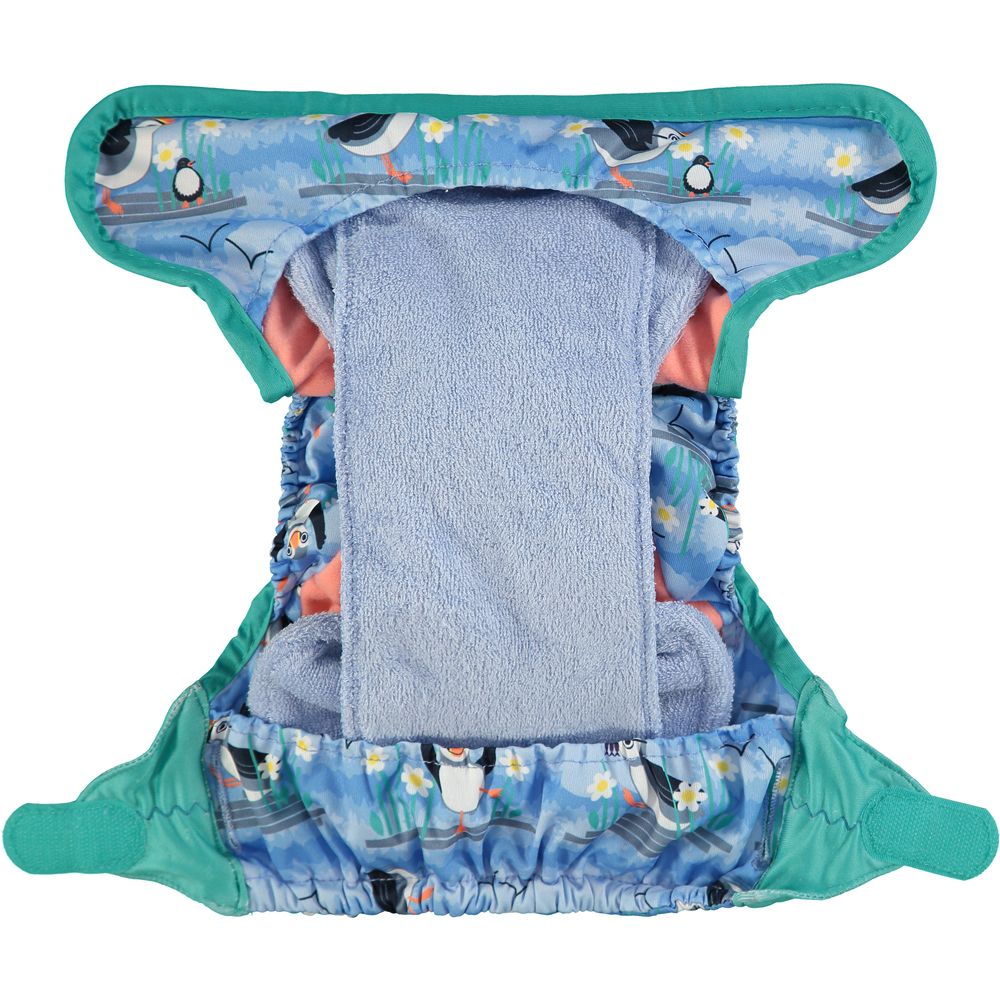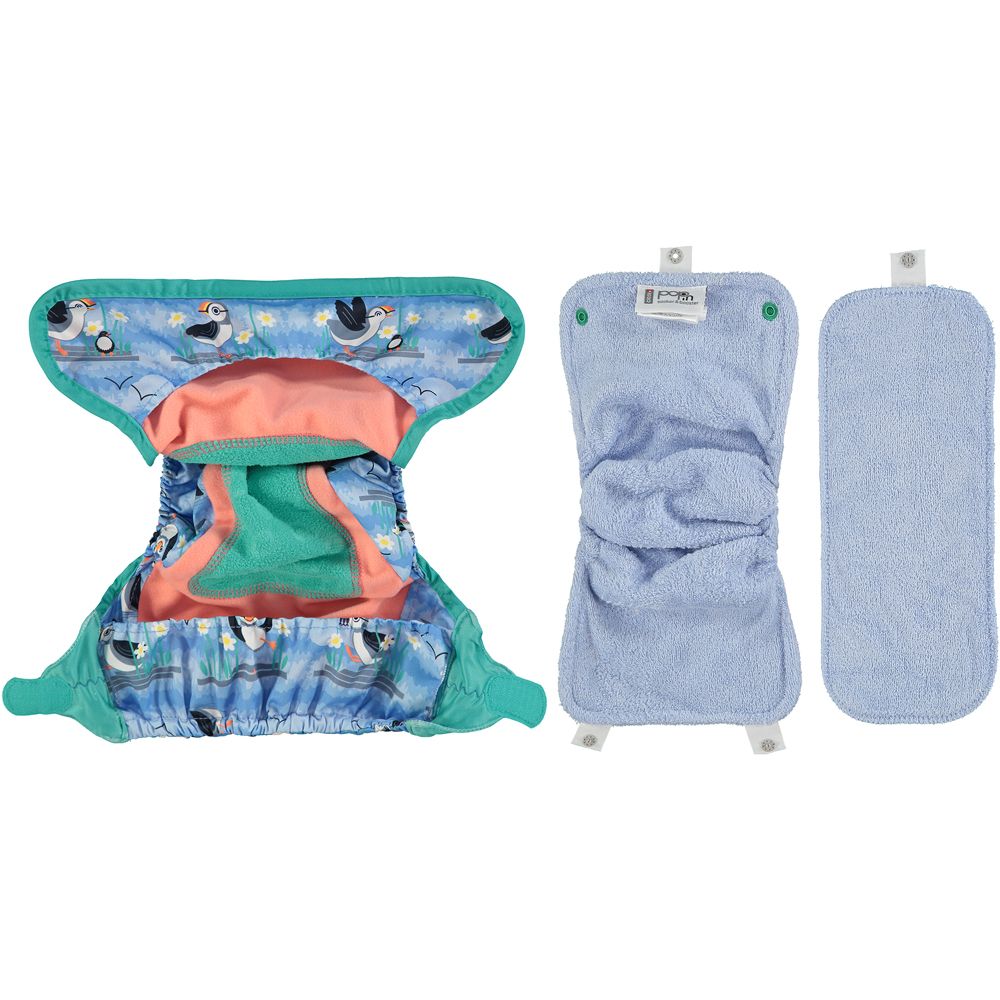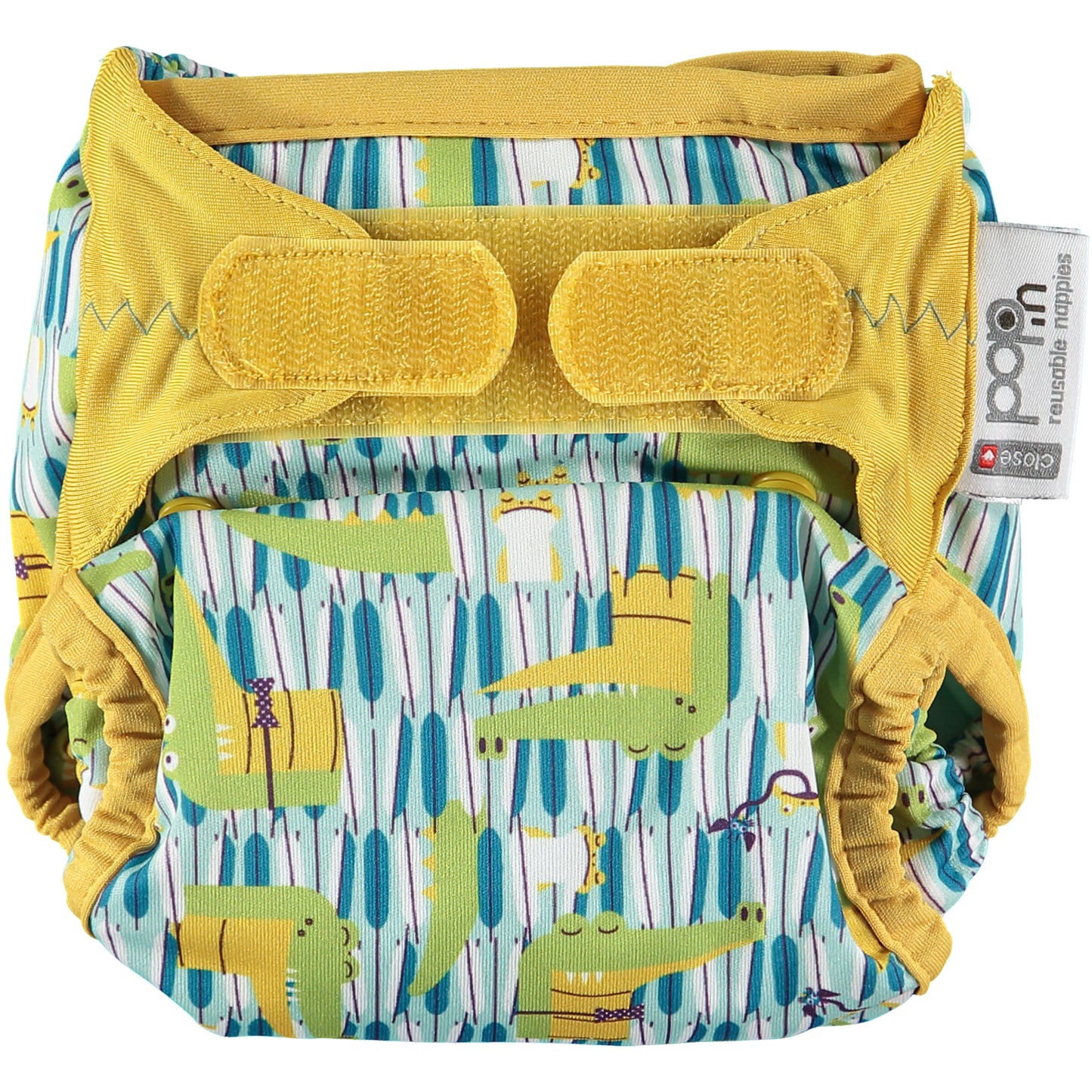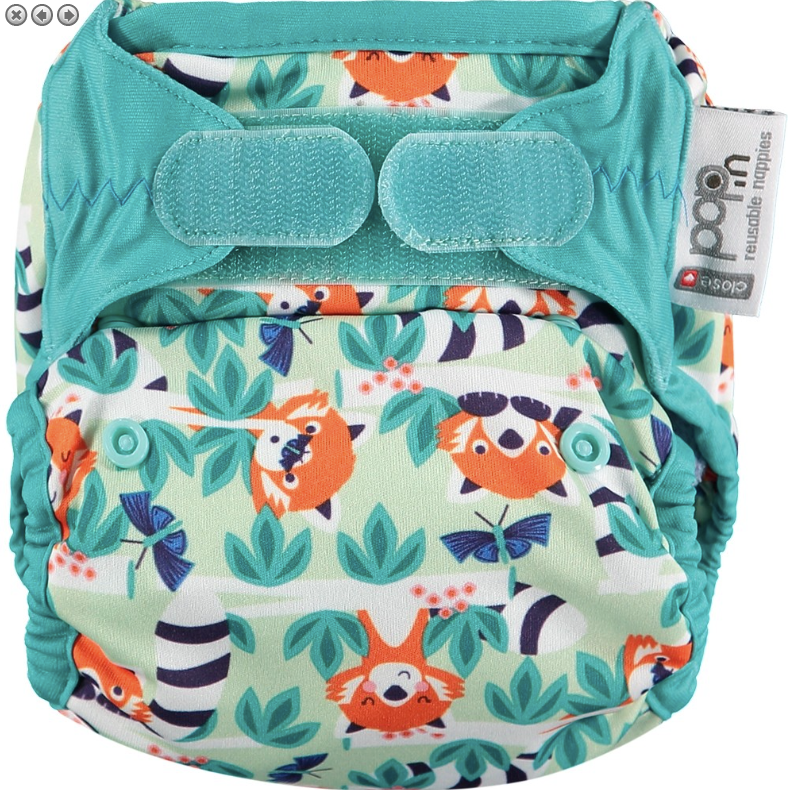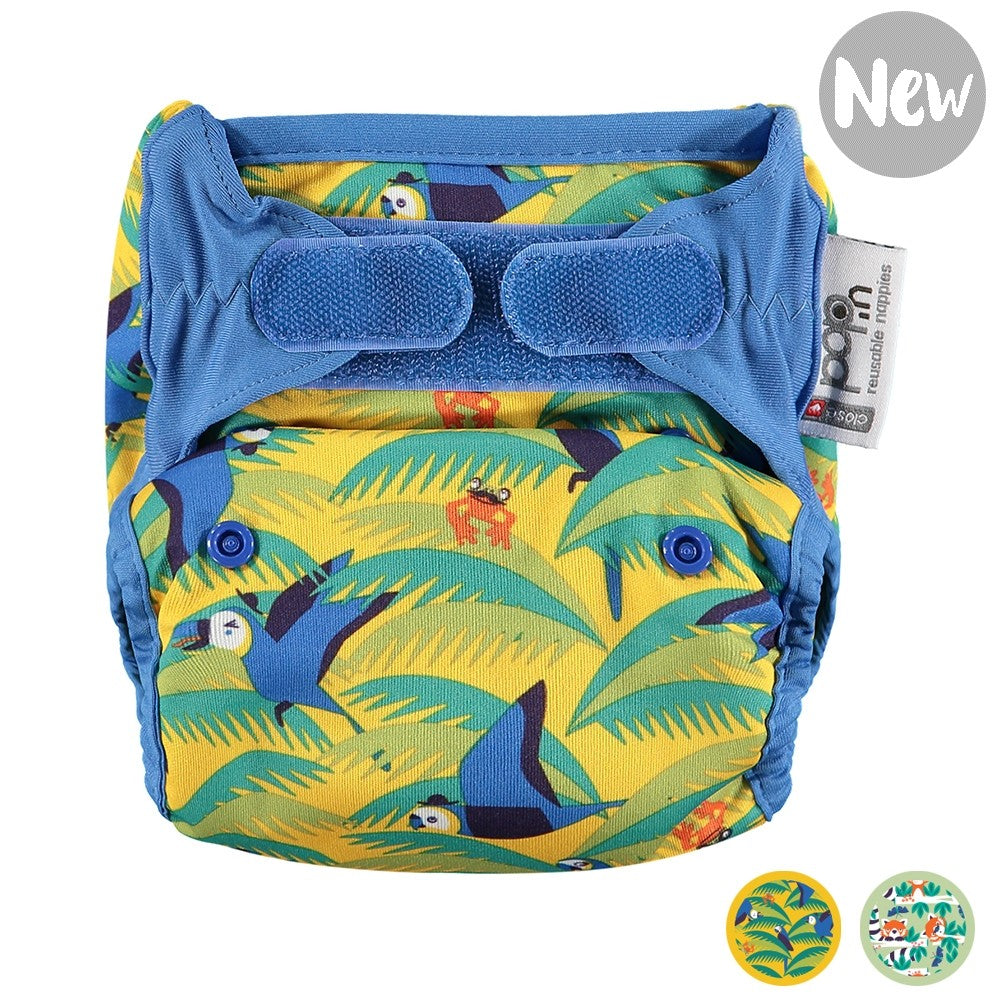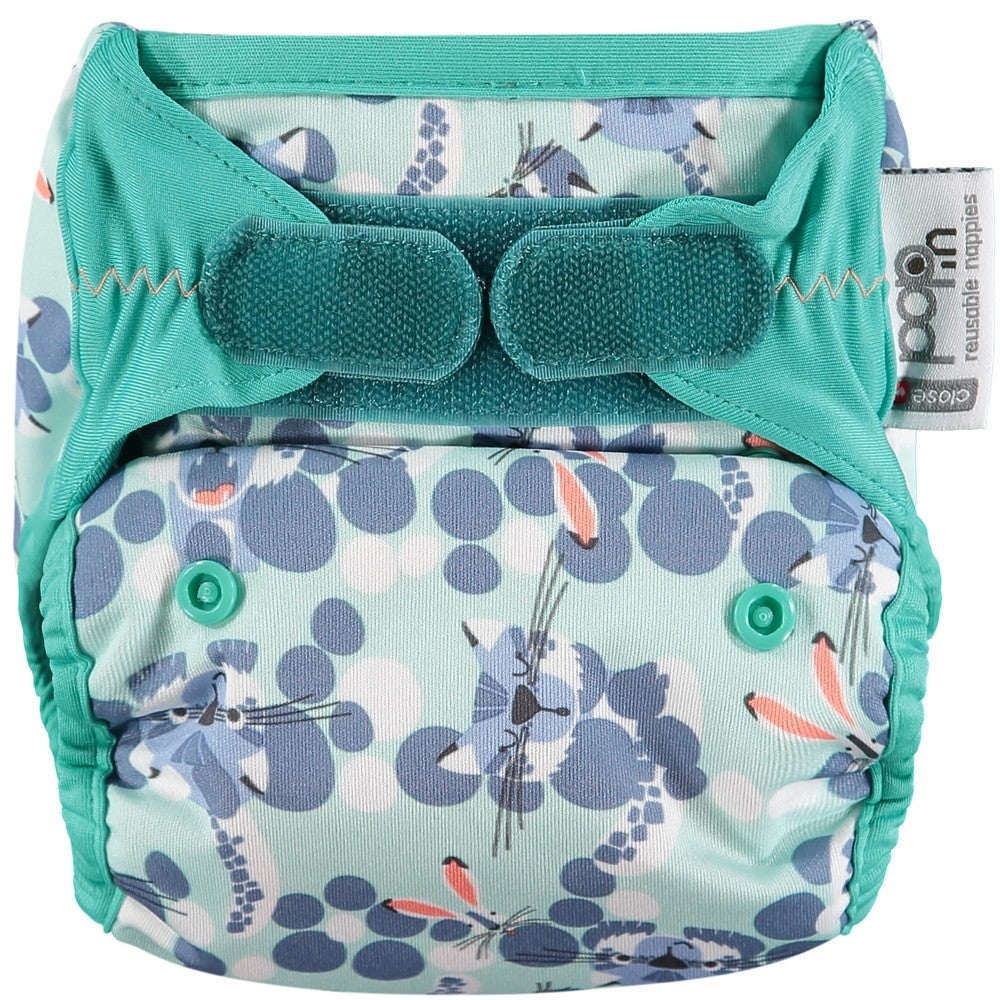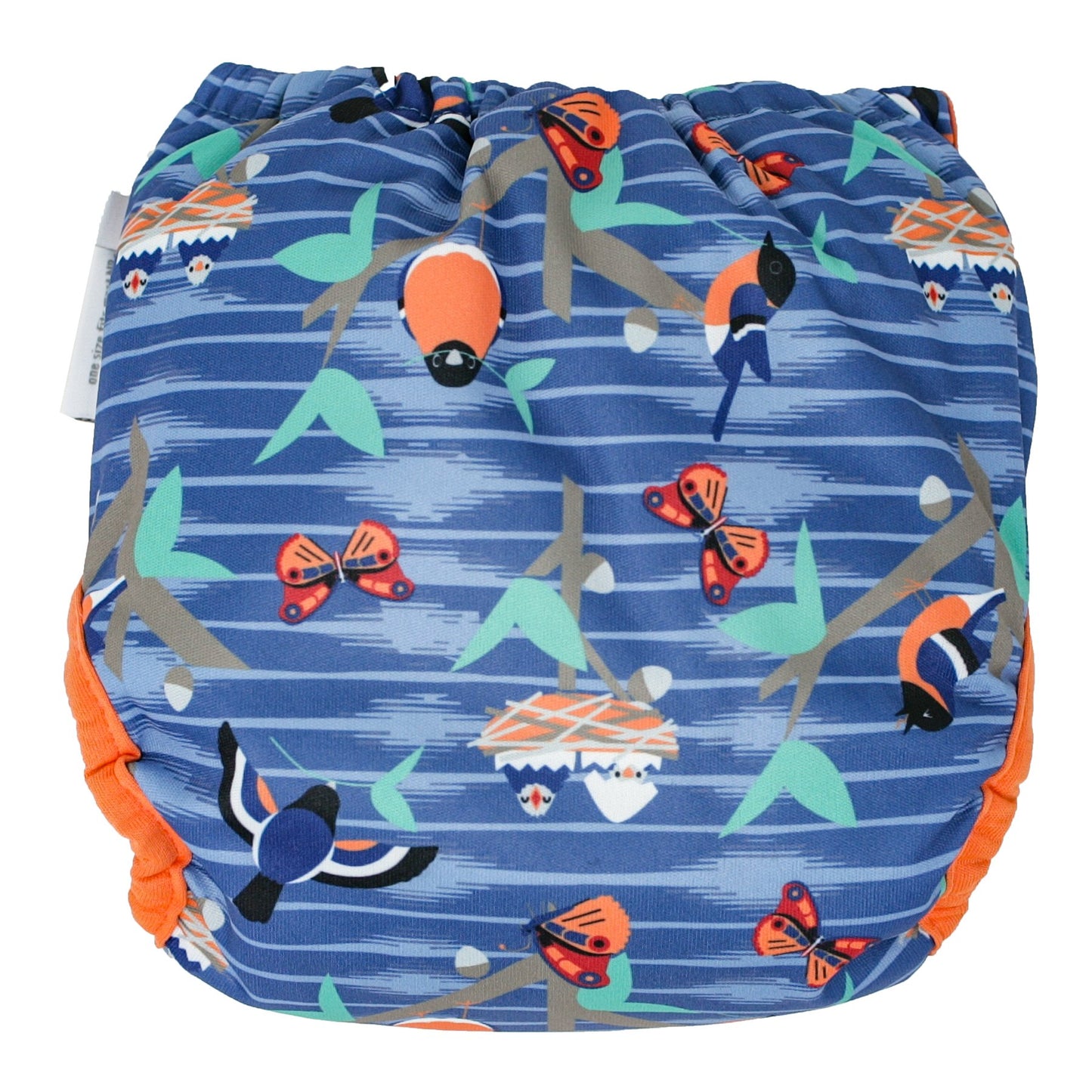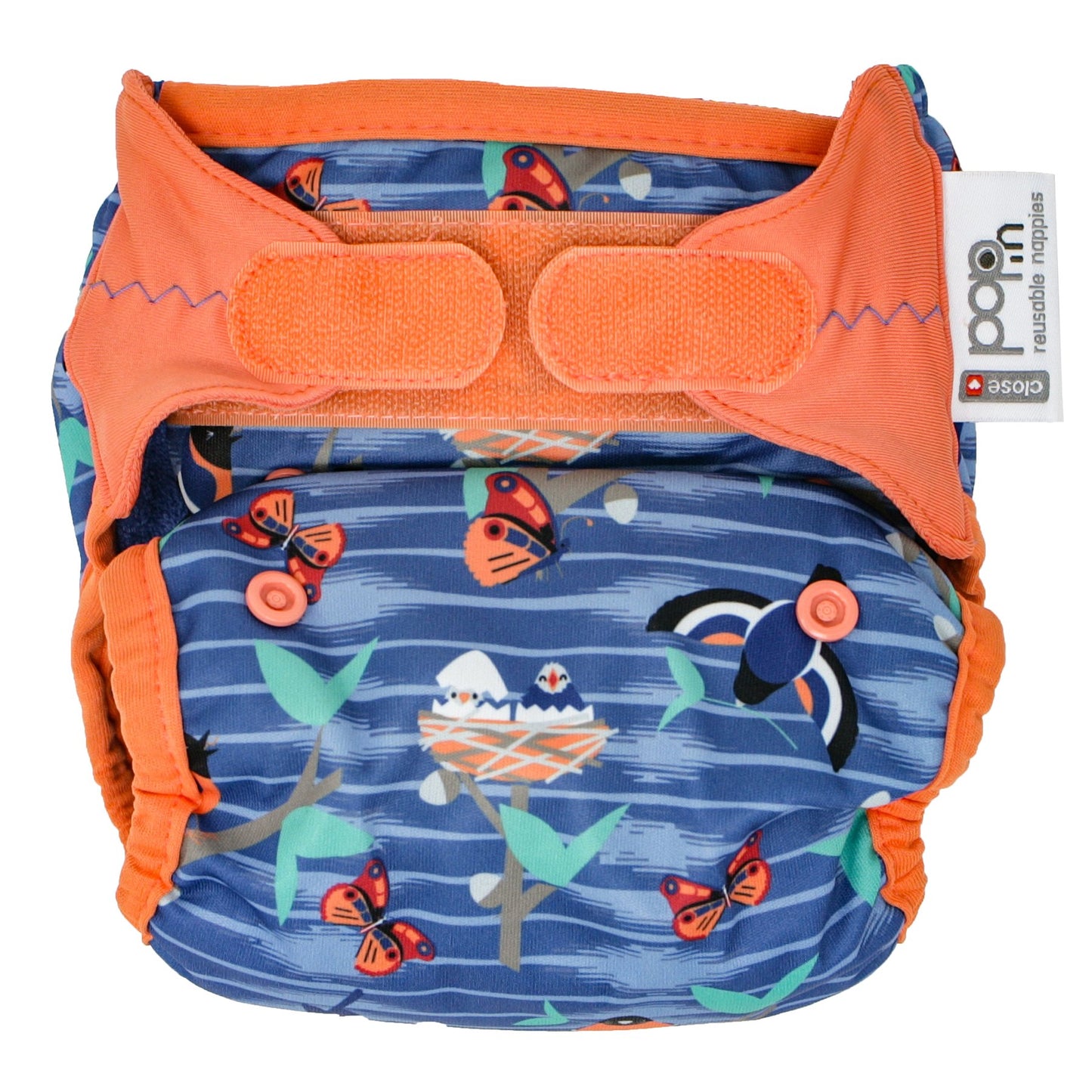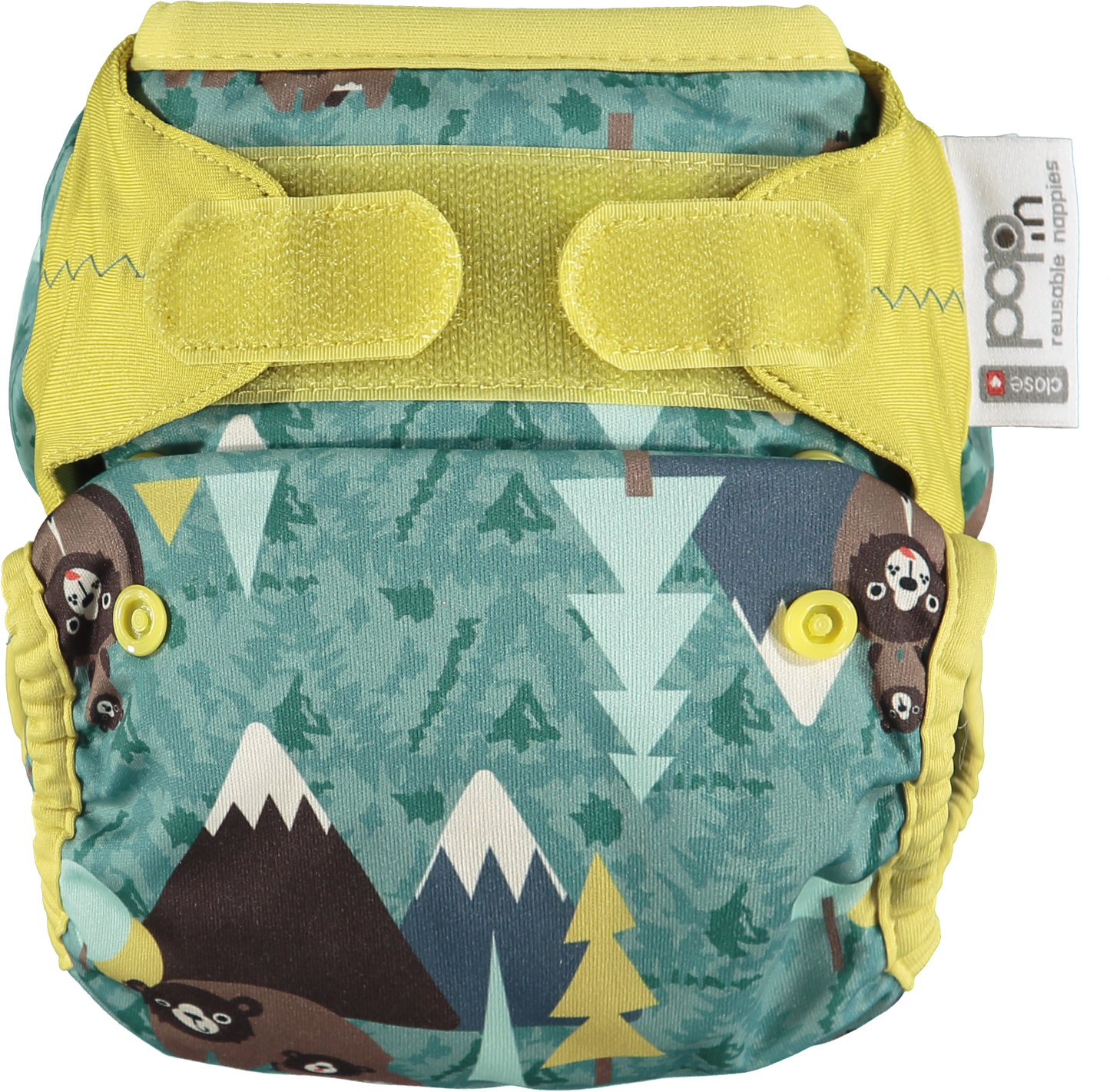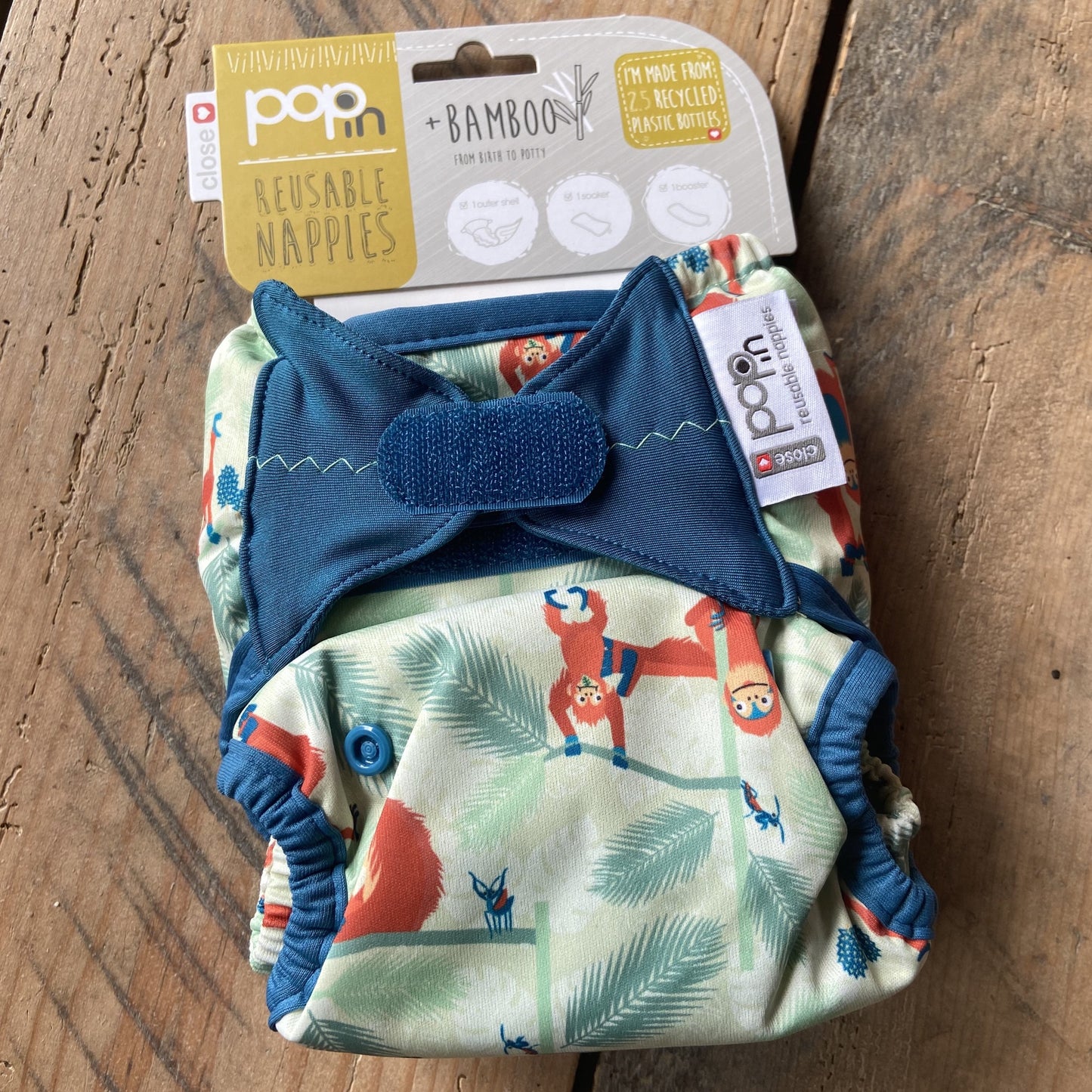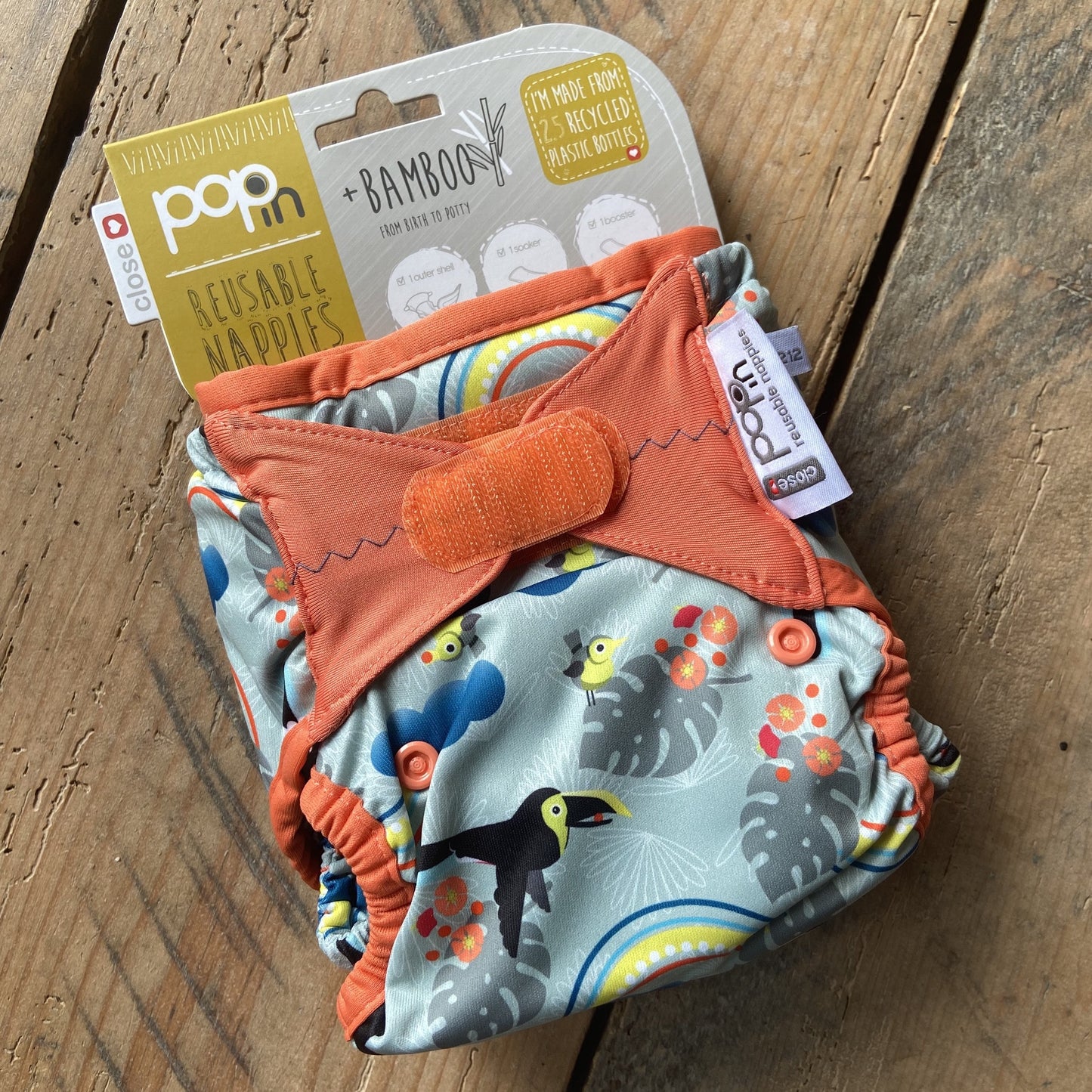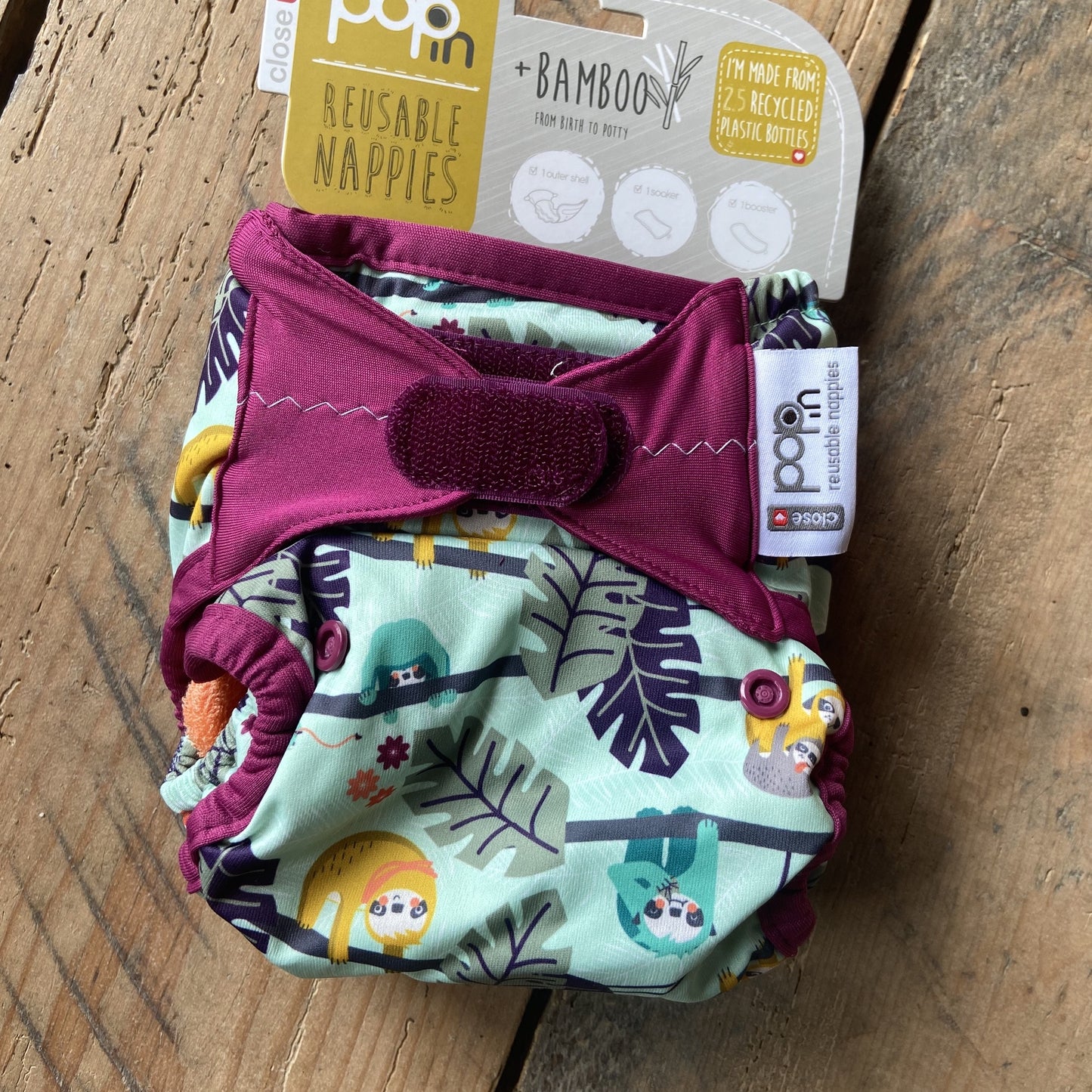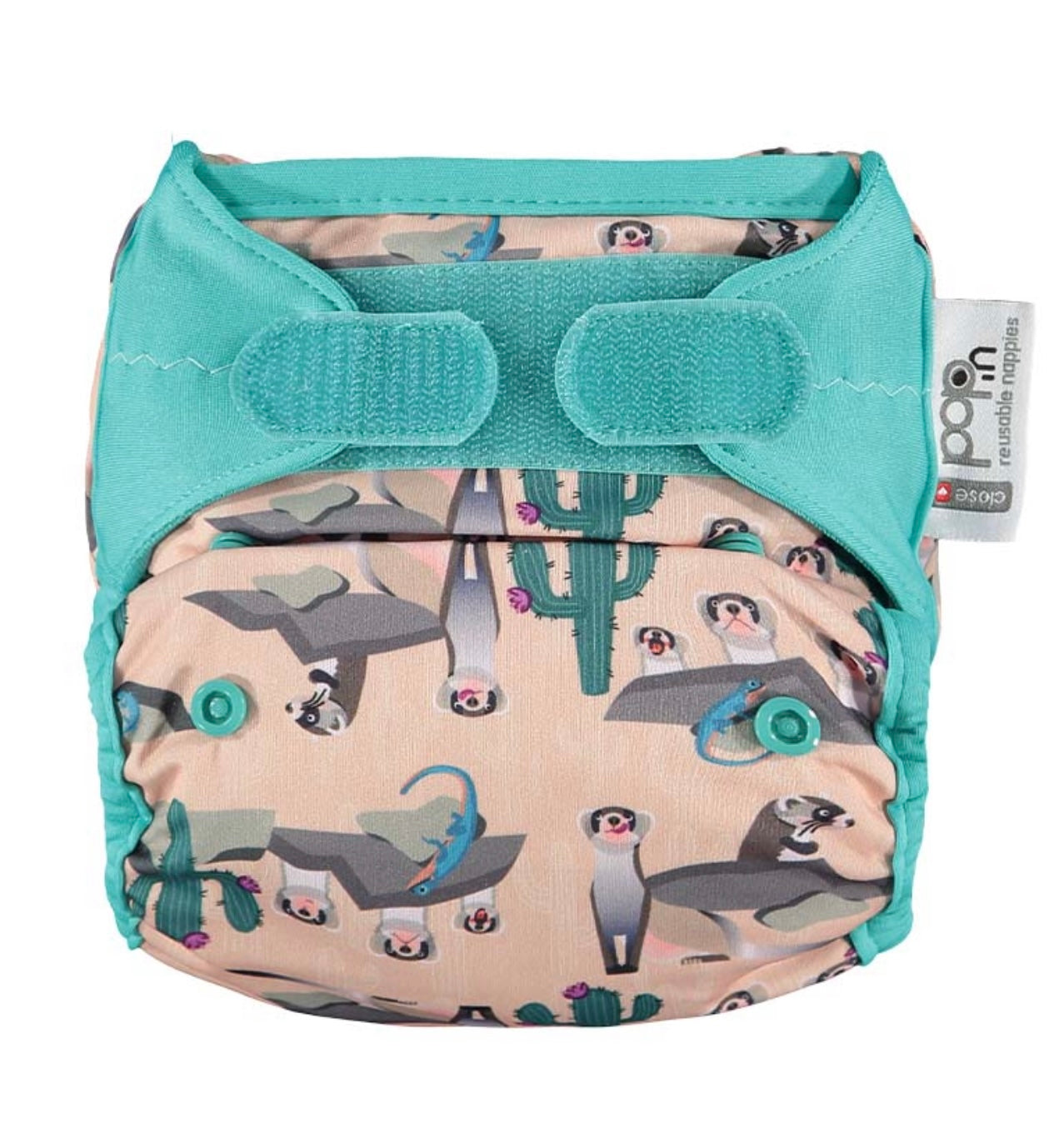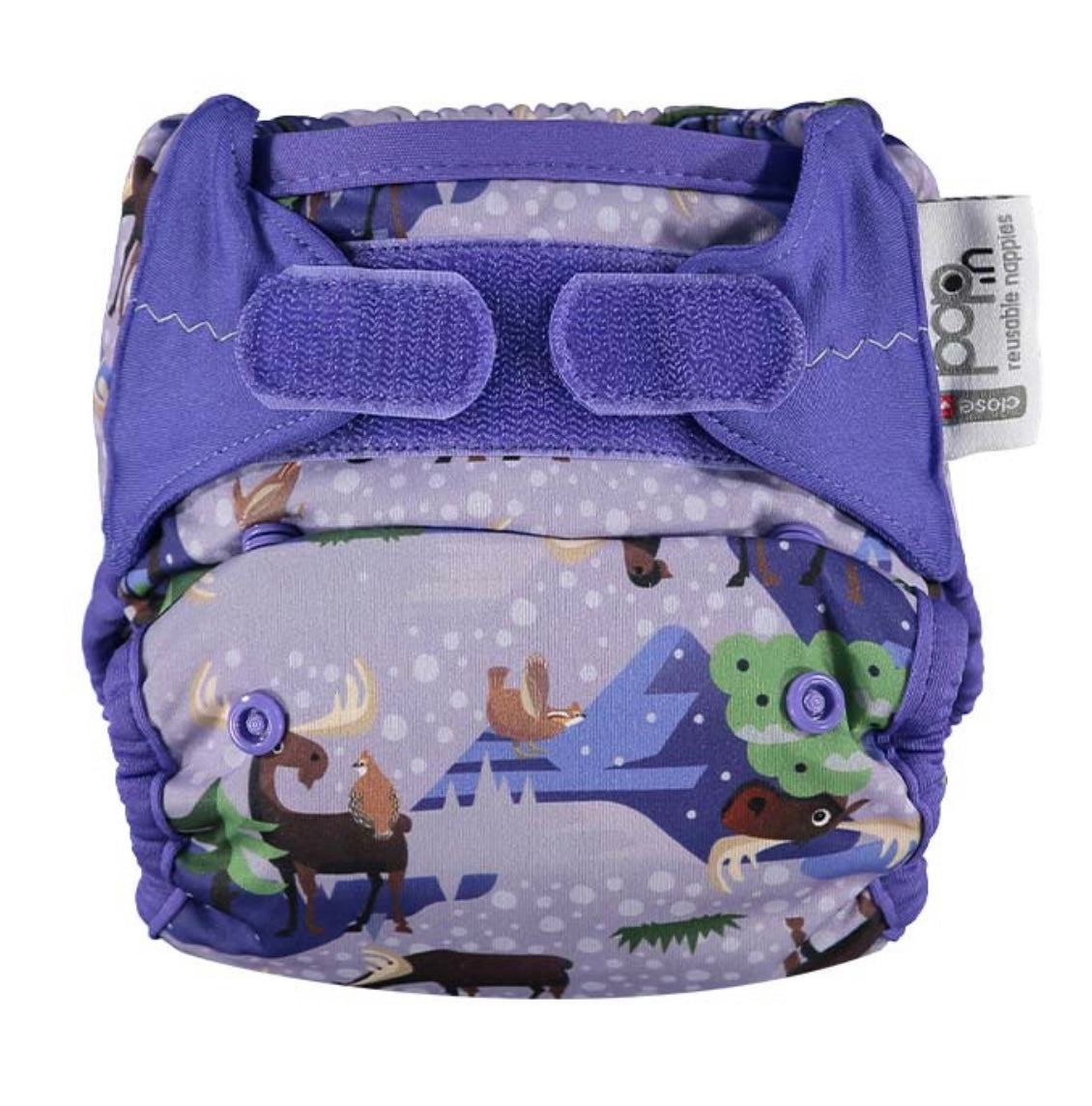 Love the puffin print on this nappy