Miofresh Nappy Cleanser: 750g
Regular price

Sale price

£4.99 GBP

Unit price

per
Natural laundry cleanser which is designed to be kinder to your baby's delicate skin and the environment too. Perfect for use with reusable nappies and essential for your regular nappy washing routine.
Designed to clean, freshen and deodorise reusable nappies and other garments at low temperatures.

Ideal for all white and coloured laundry, including reusable nappies, clothing and bedding.

100% gentle – free from nasties such as enzymes, synthetic perfumes or optical brighteners found in conventional nappy cleansers.

Natural and non-biological (enzyme free). 

Biodegradable – helping preserve our environment.

Perfect for newborn delicate skin and suitable for all skin types.

Effective washing at lower temperatures.

750g – approximately 50 standard washes.

This product is vegan friendly and is not tested on animals.
Made in the UK
Add one scoop (15mL) of miofresh to your washing detergent drawer in every wash to keep your nappies clean and fresh. If using miofresh to soak your nappies to remove staining or "strip wash", soak your nappies in a hand hot solution of miofresh for at least 2 hours. Use 30mL of miofresh for every 5 litres of water. After soaking, wash in the machine at 40°C and give your nappies an additional rinse afterwards. Please note: you must ONLY soak the core of your miosolo all-in-one nappy in this solution, keeping the laminated outer fabric (shell) away from the soaking solution. ONLY miosoft nappies can be soaked and not miosoft nappy covers. Bambino Mio cannot accept any responsibility for deterioration of products after incorrect soaking
Miofresh (Nappy/Laundry Cleanser)
Sodium Sesquicarbonate
Sodium Carbonate Peroxyhydrate
Sodium Carbonate
Sodium Dodecylbenzene Sulphonate
Tetraacetylethylenediamine
.
View more from Bambino Mio
View all Nappies - Accessories
About Loving by Nature
Share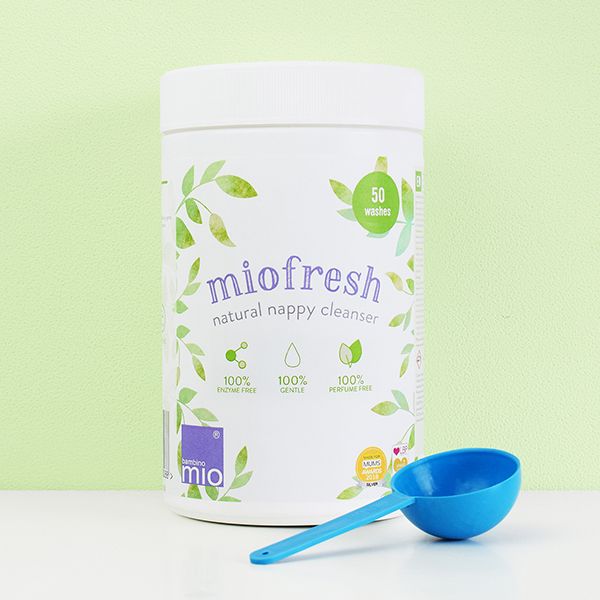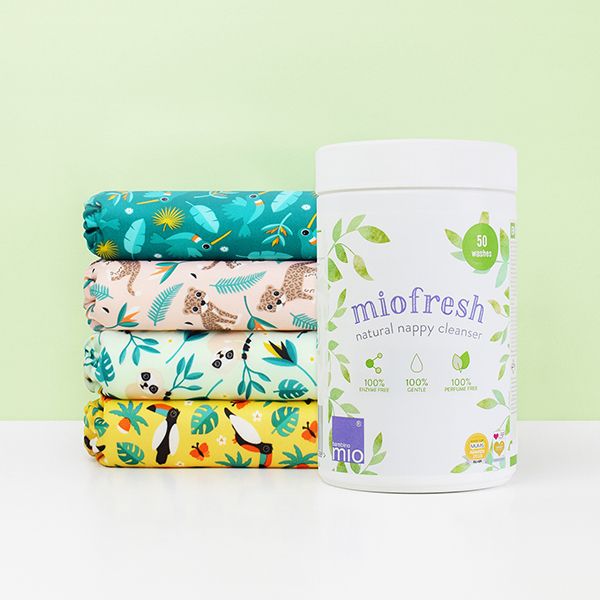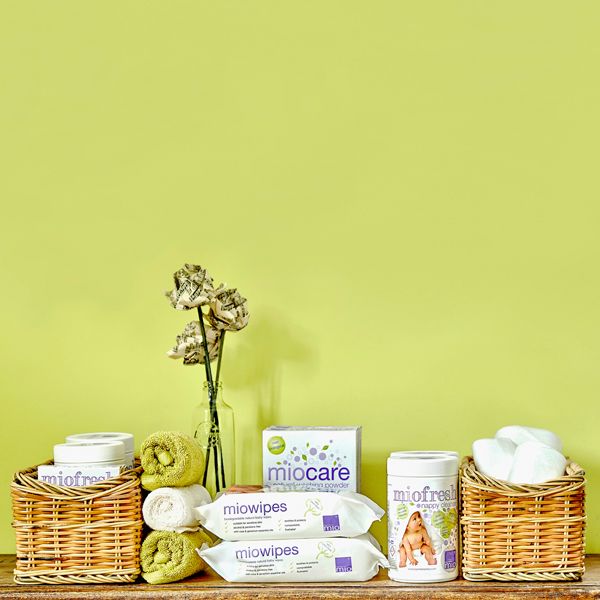 Great laundry addition
My lovely daughter unfortunately suffers from excessive sweating making her clothes smell, washing still leaves bacteria which can be cleared with a scoop of this product - very helpful!